In case this has flown over your radar, there is a new Sinbad film set to release this year. This film forgoes our modern CGI fantasy in order to attempt a movie that Ray Harryhausen would be proud of. That's right, all of the fantastic "critters" will be stop motion (grognard)! This might bother me if Hollywood were handling it, as the butcher most of what I loved as a child, but this film is independent, and seems to come from a fan for fans. What's more? Patrick Stewart is the narrator. That would be a pre-screen thumbs up from me. See for yourself here:
http://www.sinbadthemovie.com/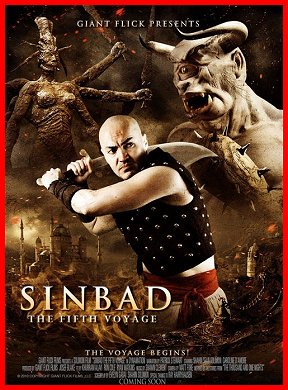 Look forward to a review here after the moive's release. As for me, I'll be finding and watching the early Harryhausen Sinbad films in anticipation.